Logging In/fa
From Online Manual

شما می بایست بعد از عضویت و یا بعد از خروج خود در بازدید قبلی، وارد شوید. می توانید از صفحه ورود و یا ورود سریع وارد شوید.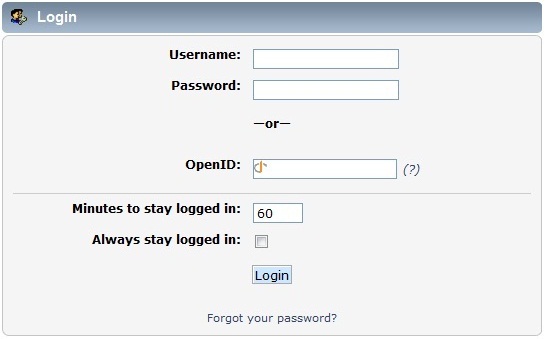 صفحه‌ی ورود
زمانی که از گزینه "ورود" در فهرست اصلی استفاده می کنید، این صفحه را مشاهده می کنید. همچنین این صفحه اولین چیزی است که در یک انجمن فقط-کاربر می بینید.
نام کاربری - نام کاربری کاربر.
رمز عبور - رمز عبور کاربر.
OpenID - OpenID کاربر. این قسمت تنها در صورتی نمایش داده می شود که مدیر انجمن این ویژگی را فعال کرده باشد.
Minutes to stay logged in - The number of minutes the browser cookie will last before expiring.
Always stay logged in - Prevents the browser cookie from expiring.
When using a shared computer, a member probably should not stay logged in for a long time or check the "Always stay logged in" option, unless they remember to log out when finished. Leaving an account logged in on a shared computer makes it vulnerable to use by someone other than the member.

ورود سریع
An SMF forum may be configured to allow login from any page. This is called Quick Login. In the default theme it is located in the top, left corner of each page. Other themes may place it in different locations. If Quick Login is disabled or cannot be seen, the login screen can still be accessed from the main menu.
The session length drop-down menu corresponds to the "Minutes to stay logged in" option from the main login screen. Similarly, selecting "Forever" in this drop-down menu is the same as checking the "Always stay logged in option" on the main login screen.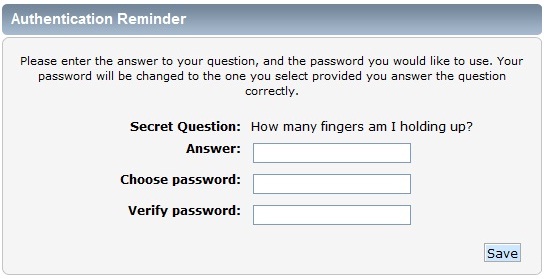 بازیابی رمزعبور
If a password is forgotten or lost, it can be reset by selecting the Forgot your password? option from the login screen. The username or email address for the account is requested to begin the password reset process.
If a member has not set a secret question, an email containing a password reset link is automatically sent to the member's email address. Clicking on the link allows the member to choose a new password. If a secret question has been set, they will be given the option of receiving the email or answering their question. Members may create or change their secret question in Profile > Modify Account > Account Settings (en)
After answering the secret question correctly, a member may choose a new password. The password takes effect and can be used to login immediately.
خروج
زمانی که انجمن ها را مشاهده می کنید، ممکن است تصمیم به خروج از انجمن را داشته باشید که از طریق کلیک بر روی خروج در منوی اصلی امکان پذیر است.