Logging In/sr-el
From Online Manual
Kada ste završili sa procesom registracije, bićete u mogućnosti da se prijavite na forum. Nakon toga bićete u mogućnosti da izaberete da li želite da ostanete zauvek prijavljeni ili da se odjavite na kraju vaše posete forumu.
Prijavljivanje
Bilo da ste novoregistrovani ili ste se samo odjavili prilikom prethodne posete, možete birati između prozora za registraciju i polja za brzo prijavljivanje.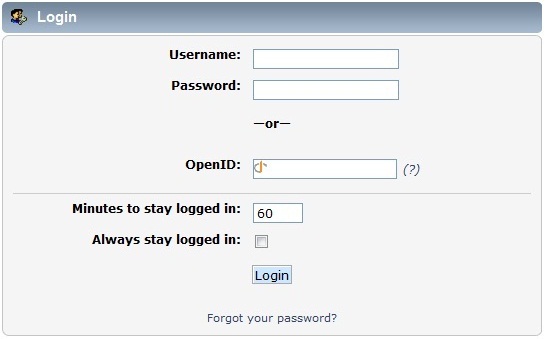 Prozor za prijavljivanje
Na ovaj prozor (pristupa mu se kroz Prijavljivanje u glavnom meniju) naići ćete ne samo posle registracije, već i kada pristupite forumima i potforumima rezervisanim samo za članove.
Korisničko ime - Korisničko ime člana.
Šifra - Šifra člana.
OpenID - OpenID člana.
Prijavi me za sledećih minuta - Broj minuta pre nego što kolačić u vašem pretraživači istekne.
Prijavi me za stalno - Kolačić u pretraživaču neće isteći.
Nije preporučljivo upisati dug rok ako delite svoj računar sa drugim korisnicima, koji bi zbog toga mogli da pristupe vašem nalogu na forumu

The quick login
An SMF forum may be configured to allow login from any page. This is called quick login. In the default theme it is located in the top, left corner of each page. Other themes may place it in different locations. If quick login is disabled or cannot be seen, the login screen can stil be accessed from the main menu.
The session length drop-down menu corresponds to the Minutes to stay logged in option from the login screen. Similarly, selecting Forever in this drop-down menu is the same as checking the Always stay logged in option on the login screen.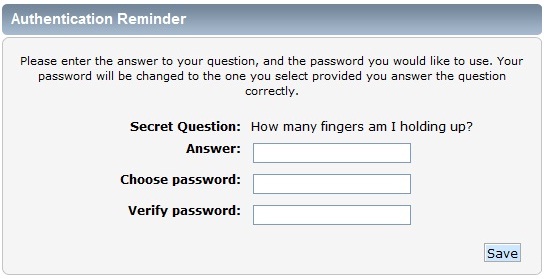 Password reminder
If a password is forgotten or lost, it can be reset by selecting the Forgot your password? option from the login screen. The username or email address for the account is requested to begin the password reset process.
If the member has not set a secret question, an email containing a password reset link is automatically sent to the member's email address. Selecting the link allows the member to choose a new password. If a secret question has been set, they will be given the option of receiving the email or answering their question.
After answering their secret question correctly, a member may choose a new password. The password takes effect and can be used to login immediately.

Logging out
When you have finished browsing the forum, you may decide to logout. Perhaps you share a workstation with someone else, in which case leaving yourself logged in would not be a good idea. So select the Logout option from the Main Menu and the Forum should log you out, turning you into an instant guest, clearing your name from the list of users online and safeguarding your Forum identity until you choose to login again.